Dermalogica Precleanse, Microfoliant, Phyto Oil and Primer
I shared this Dermalogica kit I received a couple weeks back on Instagram, and am excited to share it here because I love it so much. I've been using these products for the past few weeks and have seen a noticeable change in my complexion - I also love what an easy skincare routine this is for me. Scroll down to see the product description of each item and to shop it. Here's how I use these Dermalogica products:
Deep-cleansing oil melts impurities and make-up from skin. Achieve ultra clean and healthy skin with the Double Cleanse regimen that begins with PreCleanse. Thoroughly melt away layers of excess sebum (oil), sunscreen, waterproof make-up, environmental pollutants and residual products that build-up on skin throughout the day with skin fortifying Kukui and Apricot oils. Add water to transform this hydrophilic (water-loving) formula into a milky emulsion that easily rinses debris from the skin's surface, allowing your prescribed Dermalogica Cleanser to penetrate even further for professional cleansing results. Formulated with conditioning Rice Bran and Vitamin E oils, this gentle blend can be used around the eye area to even remove waterproof mascara. Offers a deep cleansing ideal for even the most oily skin conditions.
Gentle, daily use exfoliating powder for all skin conditions. Unique Rice-based powder formula activates upon contact with water, releasing Papain, Salicylic Acid and Rice Enzymes that micro-exfoliate dead cells, instantly leaving skin smoother and brighter. Our unique Skin Brightening Complex helps to balance uneven skin pigmentation while a super-soothing blend of Green Tea, Ginkgo and Colloidal Oatmeal helps to calm the skin, leaving it extraordinarily clear and refreshed. Gentle enough to use on a daily basis. Not recommended for users of medically-prescribed exfoliation products.
This feather-light treatment oil rapidly absorbs to reinforce the skin's protective barrier. Wear it alone or layered under foundation for all-day dewy skin. Next-generation formula takes a three-phase approach to replenishing protective lipids that are depleted by aging and environmental stress. First, phytoactives from Camellia and Tamanu oils help restore the skin's natural barrier. Then, an essential lipid blend that includes Orchid Flower and Chia Seed Oil smoothes visible lines and locks in critical moisture. Finally, Sunflower, Rice Bran and Rosemary Extracts create a luminous antioxidant shield against free radical damage. Ideal for daily use on normal to dry skin.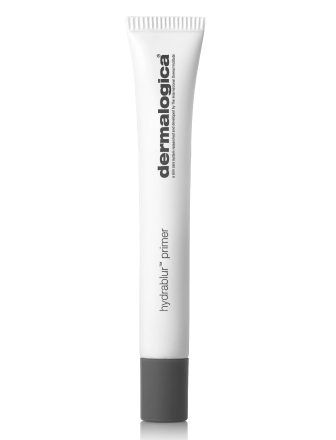 Lightweight, non-greasy primer minimizes the appearance of fine lines and wrinkles, mattifies against oily shine and imparts a silky, luminous finish to skin. H2ORelease™ Complex and Abyssinian Oil help provide intense, sustained-release moisturization that locks in optimum hydration levels. A microencapsulated tint releases upon application to provide neutral coverage while Whu-Zhu-Yu Fruit Extract enhances skin radiance. Naturally-astringent Mushroom Extract reduces pore size and appearance.